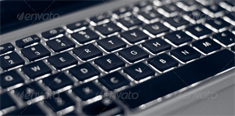 AMARILLO, TEXAS - Auctions are a great place to get items you need at a fraction of the cost...and on the other side of that coin...it's a chance for someone to make money selling items they don't need anymore.
Such is the case for Amarillo College, which is making thousands of dollars by offering up items on the auction block.
In the digital age, you can find a lot of auctions online, and inside this building, you can find a lot of those items for sale. This is where Amarillo College stores most of its outdated or unwanted items. But they're only here for a short time, as they hit the auction block on www.publicsurplus.com.
"It's obsolete equipment, or sometime we get new equipment and that's what we put up for the public at the auction. We did $9,000 dollars last month and that's a good month. We've made more, but that's a good month," according to Janie Roach, the AC Auction Coordinator.
Recently the college closed down its cafeteria, and all of it, including the silverware went up for sale, with most of it being purchased by a private school in San Antonio. With recent state cutbacks and tough economic times, it's a great way for the school to make thousands of dollars that otherwise would be sitting in a warehouse somewhere.
"It puts money back in the college and its been very profitable. It's been wonderful actually, the expenses put out are not very many so it's been very good for the college."
A C updates it's stock about once a week with most items starting at a buck. You have to remove the items yourself, but if you're looking for a pallet of computers, old desks or even a punching bag...this warehouse may be the place where one college's trash is your treasure.
Videos