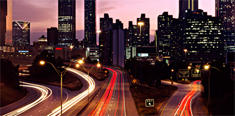 BERNALILLO COUNTY, N.M. (KRQE) - Bernalillo County is taking a new approach to selling old county property. Earlier this month the county's online auction site, 'Public Surplus' went live and its already receiving rave reviews.
The site can be found here: www.publicsurplus.com/sms/bernalilloco,nm/browse/home
"It was a lot of fun, I had a good time, said Chris Eagan adding, "I won a car or, I won the bid on the car and we'll see what happens from here, I think I'll do it again."
The site sells excess county property such as vehicles, computers, printers and officer furniture. The website is quite similar to craigslist or Ebay and County Asset Manager Martin Gallegos said it is a much more efficient way of selling surplus property than taking it to auction. "Today we're making much more money than we would do at a traditional auction," Gallegos said. Last year Gallegos said they made about $100,000 at auction, he said this year they are on pace to double that.
All the money from the sales goes into the general fund. In addition to the public site all county departments also have the ability to bid on an item, the winner is chosen on a first come first serve basis.