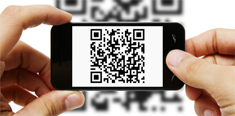 Isanti County is making it easier for people to buy miscellaneous surplus items for sale through the county.
About two weeks ago, Isanti County launched a site through Public Surplus that currently has 31 items listed for public auction.
A few of the items currently on the auction include LED light bars, computer docking station, growing lamps, putting green, Trek bike, trailer, dog kennel fence, Dell monitors, printer, typewriter, washing machine, scrap metal and a 2001 Dodge Ram Pickup 2500.
Most of the auction items close for bidding Tuesday, May 29, with the exception of the Dodge pick-up that closes Tuesday, June 5.
Isanti County Sergeant Chris Caulk explained anyone is welcome to bid on the items; however, the items need to be picked up in person by the buyer or a representative of the buyer that has a photo ID and the email confirmation of the purchase.
"This auction doesn't have any cost to the county or the taxpayers," Sgt. Caulk explained. "We really feel the Public Surplus auction gives us the best bang for the buck. When we would use the sealed bid process we would spend a lot of money on advertising, but not get a lot of results. This auction really doesn't involve a lot of overhead cost."
Sgt. Caulk explained a buyers premium of 10 percent will be added to the final sale price with a $1 minimum charge per auction for payment collections. This premium will be visible during the bidding process and added to the total bid.
"For example, if an item sells for $100, the buyer will pay $110 of which $100 goes to Isanti County and $10 goes to Public Surplus," Sgt. Caulk explained.
Sgt. Caulk said the company handling the auction will document all the paperwork.
"If people want more of a transparent government this is it," Sgt. Caulk said. "They can go online and see what items we are selling, who is purchasing them and the purchase price. This auction will be audited by the auditor's office as well as the general public."
County Administrator Kevin VanHooser said the idea to use Public Surplus came during a March transit meeting with members of Chisago County, and discussions were taking place regarding discarding an old bus.
He said the Chisago County administrator explained Chisago County had used Public Surplus to discard surplus materials and had success with it.
"The next week after that meeting, a representative of Public Surplus called to schedule a meeting with us," VanHooser said. "They talked about how using their agency would lead to better results and increased revenues for us rather than using sealed bids or an auction house. The previous avenues had been pretty labor intensive so we decided we would try using Public Surplus and see how it goes."
To view the auction, visit www.publicsurplus.com. Click on Select Region, Minnesota; and then Select Agency: Isanti County. The auction can also be viewed by going though the Isanti County Sheriff's Department website www.isantisheriff.com and click on Auction Items